Known as the Center of the Aerospace Testing Universe, Edwards AFB is responsible for ensuring that our Warfighters are provided with the best tools available in order to successfully execute their missions. Of the units of command residing at Edwards, JT4 supports the 412th Test Wing, an organization within the Air Force Test Center (AFTC). The AFTC is responsible for conducting and analyzing data from ground and flight tests of aircraft, weapons systems and other modeling and simulation software for the U.S. Air Force.
JT4's high-performing team of engineering, technical professionals and support personnel provide critical flight test functions and capabilities while also applying innovative and cost saving solutions for the 412th Test Wing. Our team provides a full spectrum of engineering and technical support services for test programs such as the F-35 Joint Strike Fighter (JSF).
Innovation is our middle name. We develop cutting-edge technologies such as the Receiver Simulation Tool (RST), which saves the U.S. Air Force both time and money. The RST is a ground-based system that allows our customer to simulate events when aerial refueling occurs between a receiver aircraft and a new tanker. Designed with legacy tankers such as the KC-10, this technology allows us to obtain baseline data that can be used to test new aerial refueling aircraft.
READ MORE >
We support the research, development and testing of aerospace systems at Edwards AFB. The base occupies roughly 640 miles of desert and is home to the U.S. Air Force Test Pilot School and the National Aeronautics and Space Administration's (NASA) Armstrong Flight Research Center. The range's more than 20,000 square miles of airspace include three supersonic corridors and four aircraft spin areas (unique airspace with easy access to a runway that allows for aggressive and high-risk developmental testing of aircraft).
Edwards AFB's diverse blend of natural resources, climate, technical and human support have aided in its successful development as a leader in flight testing and support. Virtually every aircraft system that has entered the USAF inventory has been tested and supported at Edwards. JT4 employees can be found hard at work all over the base, including our Range Management Office, mission control rooms, engineering design and development office, as well as each of the various aircraft squadron test center locations.
Platforms and exercises supported
On average, JT4 supports approximately 300 missions per month out of Edwards AFB Test Center. Our staff helps maintain ground test facilities and assists with operational and developmental testing for fighters, bombers, tankers and unmanned aerial vehicles (UAVs). Examples include the F-22 Raptor, the F-35 Joint Strike Fighter and the RQ-4A Global Hawk Unmanned Combat Aerial System. We also provide support for large force exercises (LFEs) like Orange Flag.
JT4 is grateful to be a part of Edwards AFB, where cutting-edge technology is developed and tested every day and making history is nothing out of the ordinary. Edwards has seen more major milestones in flight than anywhere in the world and is at the forefront of all major aerospace developments.
In 1947, Chuck Yeager was the first person to break the sound barrier when he flew the experimental Bell X-1 across then Muroc Army Air Base, which later became Edwards AFB. JT4 is a proud sponsor of the Air Force Flight Test Museum located at Edwards, which chronicles over 75 years of such flight test research at Edwards and the surrounding region.
The largest compass rose in the world can be found at Edwards AFB. Painted onto Rogers Dry Lake bed, it allows aircraft to land into the wind (a desirable feature that requires less runway) from any direction. The JT4 Range Management Office is located just a couple of miles southeast of the 4,000-feet diameter directional indicator.
Edwards AFB is home of the Benefield Anechoic Facility (BAF). As the largest anechoic chamber in the world, the BAF can literally house any aircraft. It provides a "free space" so electronic warfare tests can be conducted without radio frequency interference from the outside world. The chamber floor is covered in polyurethane and polyethylene pyramids that are used to stop electromagnetic wave reflections. JT4 regularly supports ground testing efforts in the BAF.
A message from the range manager
Most JT4 employees who support Edwards AFB have made their homes in the Antelope Valley, which includes the cities of Lancaster, Palmdale and Rosamond. Centrally located, the Antelope Valley is one of the few places in Southern California where you can go snowboarding and surfing in a single day trip. These quiet and friendly small-town communities in Los Angeles County are also an easy drive from the big city.
West of Lancaster lies a natural reserve that provides the perfect climate for the California poppy. Stop by in the springtime and hit any trail in the Antelope Valley California Poppy Preserve to experience a stunning display of California's state flower.
The Antelope Valley, also known as Aerospace Valley, lives up to its name with numerous spectacular air shows featuring fan favorites like the U.S. Air Force Thunderbirds.
Los Angeles is just an hour and a half drive from Edwards AFB and opens the doors to an array of options for indoor and outdoor dining and entertainment. Museums, art shows, amusement parks, celebrities, sports and much more—Los Angeles has it all.
The Antelope Valley offers a wide selection of breweries and wineries. A few nearby vineyards offer passersby a chance to indulge in a tasting while enjoying beautiful views looking over the valley.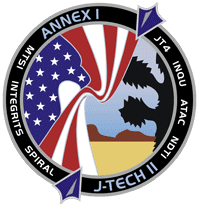 Location:
192 E. Yeager Blvd.
Building 3951
Edwards AFB, CA 93524
Mailing Address:
P.O. Box 308
Edwards, CA 93523-0308
Phone: 661.277.4900
Fax: 661.277.9032