The Naval Air Weapons Station (NAWS) China Lake is the high desert home of the Naval Air Warfare Center Weapons Division (NAWCWD), where the Navy and Marine Corps have developed or tested nearly every significant airborne weapon system in the past five decades. JT4 supports the U.S. Navy's research, development, acquisition, testing and evaluation (RDAT&E) of cutting-edge weapons systems for the Warfighter on the China Lake Ranges (CLR). The ranges provide a large, secure, highly instrumented air- and ground-range complex for testing live and inert missiles, rockets, guns, lasers, unmanned aircraft systems (UAS), unmanned combat air vehicles (UCAV) and other weapons systems. The CLR, capable of day and night operations, provide an unprecedented venue for integrated testing and training of today's Warfighter.
The pioneering spirit and can-do attitude that helped early residents through China Lake's formative years have not disappeared. The direction and focus may have changed over time, but the China Lake community—military, civilian and contract personnel—remains an active and vital part of the continued success of the United States Navy.
NAWS China Lake is part of the Navy Region Southwest, Commander, Navy Installations Command, and is located in the Western Mojave Desert region of California, approximately 150 miles north of Los Angeles. NAWS China Lake consists of a main site, the North Range and the South Range.  The North Range supports ground operations (target development, live-fire bombing tests, unexploded ordnance [UXO], etc.) and is home of the Range Operations Center (ROC) where flight and ground tests are conducted.  The South Range specializes in electronic warfare, including a full array of integrated threat capabilities. The North and South ranges, collectively referred to as the China Lake Ranges (CLR), are separated by 25 miles of public lands.

The JT4 Range Management Office for CLR is located in the city of Ridgecrest, CA, just outside NAWS China Lake, and houses the contract support team and many of the Project Management Office staff. JT4's workforce consists of some of our nation's brightest engineers, technicians, computer engineers, computer scientists, data analysts and test operations and logistics specialists. The majority of these individuals work at various locations across the vast range close to the systems and equipment they build, operate and maintain.

The China Lake Ranges and main site combined cover more than 1.1 million acres of land, an area significantly larger than the state of Rhode Island. The vast, sparsely populated desert around China Lake, with near-perfect flying weather year-round and practically unlimited visibility, proves an ideal location not only for test and evaluation (T&E) activities, but also for a complete research and development (R&D) establishment. CLR is the Navy's single largest land holding, representing 85 percent of the Navy's land for RDAT&E use and 38 percent of its land ownership worldwide. The vast majority of this land is undeveloped, but boasts over 300 miles of paved roads and over 1,800 miles of unpaved roads. The China Lake Ranges make up 12 percent of California's total airspace. The 19,600 square miles of restricted and controlled airspace provide an ideal testing and training ground for the nation's Warfighters.
Platforms and exercises supported
The China Lake Ranges host platforms and ground forces for the Navy, Air Force, Army and even commercial enterprises like Google. These consist of aircraft (F-18 Hornet, F-35 Joint Strike Fighter [JSF], MQ-1 Predator), U.S. and foreign military (VX-9), missiles (AARGM, AIM-9X Sidewinder, HARM, RAM, Tomahawk, Spike, Trident), precision-guided munitions (JDAM, JSOW), and various service and joint Warfighter exercises.
JT4 supports all aspects of testing for these platforms. This includes the network and communications infrastructure, data transportation and production, traditional and cyber network security, operations and maintenance of various threat systems and support equipment, test management, meteorology, air traffic control, configuration and data management, surveying, drafting, signal and spectrum monitoring, range access control, range clean-up and recycling, target development and construction, vehicle maintenance and repair, generator and photovoltaic maintenance and repair, telemetry and other basic and specialized functions.
A message from the range manager
According to local lore, China Lake received its name in the late 1800s due to the Chinese prospectors who worked hard to harvest borax, a powdery white mineral, from the dry lake bed located approximately 2.5 miles northeast of Ridgecrest, California.
Today, that dry lake bed serves as the perfect evaluation and testing ground for our NAWCWD customer, an organization belonging to Naval Air Systems Command (NAVAIR). Few areas in the world offer such wide variety of geographical features in close proximity—mountains, deserts, canyons, caves and forests. The air and land ranges at China Lake provide unmatched geographic conditions in which to develop and test weapon systems and explore tactics for desert and mountain environments.
Directly adjacent to NAWS China Lake is the city of Ridgecrest, home of the majority of civilian naval installation personnel and our JT4 employees. Located in the Northern Mojave Desert, the city is surrounded by four mountain ranges: the Cosos on the north, the Argus Range to the east, the El Paso Mountains on the south and the Sierra Nevada to the west. Ridgecrest affords small town life without having to give up big city amenities, as numerous destination capitals of the world are within a few hours' drive.
Ridgecrest is within a four-hour drive of Los Angeles, San Diego and Las Vegas, three of the most action-packed cities in the West, opening up many options for shopping and entertainment. Most JT4 employees are on a 9-80 schedule with every other Friday off, thereby providing the perfect opportunity for a weekend trip to the big city.
An oasis in the Mojave Desert, Ridgecrest is the perfect destination for fun activities in the great outdoors. Hiking, camping, geocaching, panning for gold or a number of other activities on wheels (dirt bike, ATV, and OHV riding) are just some of the many options available. A reasonable drive will further expand the possibilities to many California state parks including Red Rock Canyon State Park, Mammoth Mountain, Furnace Creek and Big and Little Petroglyph Canyons.
Ridgecrest is a family community where local pride and traditions run high. A couple hours chatting with neighbors at the corner store or attending a high school football game is an afternoon well spent. During the half time show at the Sherman E. Burroughs High School homecoming game in 2017, every member of the football team carried an American flag onto the field while Lee Greenwood's God Bless the USA played in the background. The video went viral with over a million views and made national headlines.
The JT4 Range Management Office is housed in one of the oldest buildings in Ridgecrest. Although JT4 is the sixth tenant of the newly renovated facility, the sign over the front entrance still reads "Victory Market" as a tribute to the first inhabitant. Built in the 1940s, the Victory Market, named in honor of the end of World War II, was one of the first large grocery stores in the area. Read more >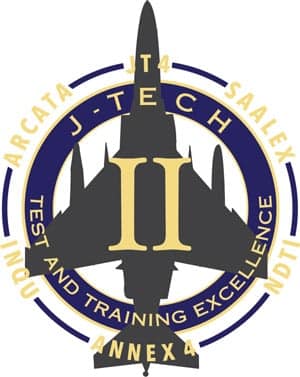 Location:
216 W. Ridgecrest Blvd.
Ridgecrest, CA. 93555
Mailing Address:
216 W. Ridgecrest Blvd.
Ridgecrest, CA. 93555
Phone: 760.677.2950
Fax: 760.677.2940