JT4 has a unique opportunity to work side-by-side with the 25th Space Range Squadron (25 SRS) located at Schriever Space Force Base, Colorado, where we support the National Space Test and Training Complex (NSTTC) and the United States Space Force (USSF). We develop space range environments that assist our Warfighters in developing their capabilities and mission effectiveness in a safe training environment. Space capabilities are continuously evolving, requiring our team to seek improvements in our capabilities and procedures to ensure the U.S. remains relevant when preparing to fight in the space domain.
The JT4 team supporting the NSTTC is responsible for planning, scheduling, integrating, maintaining and operating the range in a safe and secure manner. NSTTC operations require the development of target and threat models and simulations. JT4 also helps enable NSTTC to provide its customer base with an environment in which they can train and exercise operational systems, as well as develop capabilities to test new or improved space control technologies.
NSTTC is JT4's only operation supporting the USSF. Established on December 20, 2019, it is the sixth and newest branch of the U.S. Armed Forces and the world's first independent space force. Service members in the USSF are known as Guardians. They are entrusted with protecting our nation's interests in space and providing space capabilities.
The JT4 Team supports the NSTTC mission by providing a tailorable space warfare range to develop lethal, agile and resilient joint Warfighters.  Breaking this down further, the NSTTC provides three range components to our customers:
An open-air range – Satellite bandwidth that is provided 24/7/365 and managed by the Space Range Operations Center (SROC), which provides range control and data collection
Deployable range suites – Technology that can establish a safe space range at any location around the world
Range Closed-Loop Environment (RCLE) – A transportable platform with configurable instrumentation that provides feedback on effectiveness of customer proficiencies, systems performance and procedures

As an integral part of the new USSF, the NSTTC provides support to the Air Force, Space Force, Army, Navy and Marines. The range works closely with these customers to understand mission needs and ensure it provides target sets that meet requirements. This support could span pre-deployment preparation, large-force exercises, testing and training. Our customer base continues to expand to include coalition partners, academia and industry.
Platforms and exercises supported
On average, JT4 supports 20-25 live-fire and closed-loop events per year from both Colorado Springs and throughout the world. JT4 also supports exercises, test and evaluation activities and unit training events that prepare space operators for worldwide deployment. This includes support for numerous large-force exercises (LFEs), including the following: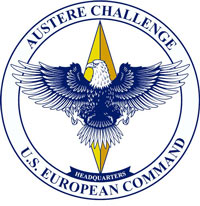 Austere Challenge is part of an ongoing exercise series that has taken place since the 1990s and focuses on training combatant command coordination, command and control and the integration of capabilities and functions across the U.S. European Command's (USEUCOM) headquarters, its component commands and U.S. interagency and NATO. The exercise is linked globally to other U.S. combatant command exercises, specifically, U.S. Strategic Command (USSTRATCOM) and U.S. Space Command's Global Lightning and U.S. Transportation Command's Turbo Challenge.
Global Lightning is an annual DoD exercise which impacts all USSTRATCOM mission areas to enhance readiness and creates the conditions for effective strategic deterrence against a variety of threats. This exercise provides training opportunities for USSTRATCOM headquarter's staff and its components to integrate and synchronize efforts with USEUCOM headquarters and its component commands, as well as the USSF.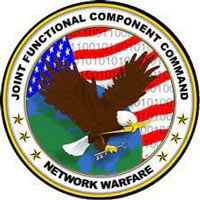 Global Thunder is an annual, USSTRATCOM-sponsored command-level, command post field training exercise designed to train units in USSTRATCOM mission areas such as the Joint Functional Component Command (JFCC). The exercise has a specific focus on nuclear readiness. It employs global operations in coordination with other combatant commands, services, appropriate U.S. government agencies and allies to deter, detect and, if necessary, defeat strategic attacks against the United States and its allies.
Valiant Shield is a U.S.-only, biennial field training exercise with a focus on integration of joint training in a blue-water environment among U.S. forces. This training enables real-world proficiency in sustaining joint forces through detecting, locating, tracking and engaging units at sea, in the air, on land and in cyberspace in response to a range of mission areas.
Talisman Sabre is the largest bilateral combined training activity between the Australian Defence Force and United States military. It is designed to test our respective forces in planning and conducting Combined and Joint Task Force operations and improve the combat readiness and interoperability between Australian and U.S. forces. The exercise focuses on crisis-action planning and contingency response, enhancing both nations' military capabilities to deal with regional contingencies and the War on Terrorism. This Field Training Exercise incorporates force preparation (logistic) activities, amphibious landings, ground force maneuver, urban operations, air combat and maritime operations.
A message from the range manager
Unlike the other J-Tech II ranges where JT4 is located, the NSTTC does not have a physical footprint. The satellites that support the range operations could be anywhere in our earth's orbit. The NSTTC is able to provide customers with a safe and secure environment to support test, training, tactics and exercise activities from various locations worldwide. In fact, most NSTTC employees regularly travel to locations in the United States Pacific Command (PACOM), European Command (EUCOM) and Central Command (CENTCOM) to deploy satellite communications equipment around the world. When not globetrotting, NSTTC employees work out of Schriever AFB, CO or the Mission Support Facility (MSF) in downtown Colorado Springs.
Photo courtesy of Hispasat
JT4 employees supporting the NSTTC live in Colorado Springs, Colorado, surrounded by stunning scenic beauty. Our nation's most famous poem and song, "America the Beautiful" was inspired by the view from Pikes Peak, just west of Colorado Springs.
Outdoor activities in Colorado Springs abound with natural beauty and history. From the rock formations at the Garden of the Gods Park to the majestic waterfalls at the Broadmoor to the rich heritage of the historic Glen Eyrie Castle, there are endless opportunities to make beautiful, lasting memories.
The golf courses in Colorado Springs offer some of the most beautiful layouts in the country. Play 18 holes on immaculate greens in the shadows of the Rocky Mountains.
Aviation enthusiasts will find several destinations of interest in Colorado Springs including the Peterson Air and Space Museum, the National Museum of WWII Aviation and the United States Air Force Academy, which also offers over 23 miles of paved and unpaved trails available to cadets and visitors alike.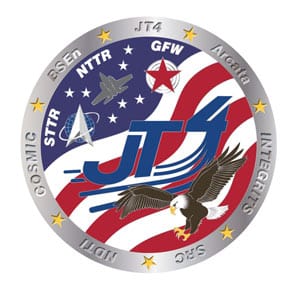 Location:
4228 Arcata Way
North Las Vegas, NV
89030
Mailing Address:
4228 Arcata Way
North Las Vegas, NV
89030
Phone: 702.399.9966
Fax: 702.399.9970