Located in the vast stretches of Utah's western desert, the Utah Test and Training Range (UTTR) supports operational testing and weapons evaluation for America's Warfighters. The UTTR is headquartered at Hill Air Force Base. In partnership with the U.S. Air Force, JT4 provides support for UTTR services related to communications, weapons scoring, radar tracking, telemetry, data links and overall mission control.
As the largest block of overland, supersonic-authorized, restricted airspace in the contiguous United States, the UTTR also serves as a training ground for many of America's top pilots. The range accommodates air-to-air combat, air-to-ground inert munitions, live bombing and gunnery training. The UTTR is also the only location in the United States capable of supporting the overland testing of cruise missiles.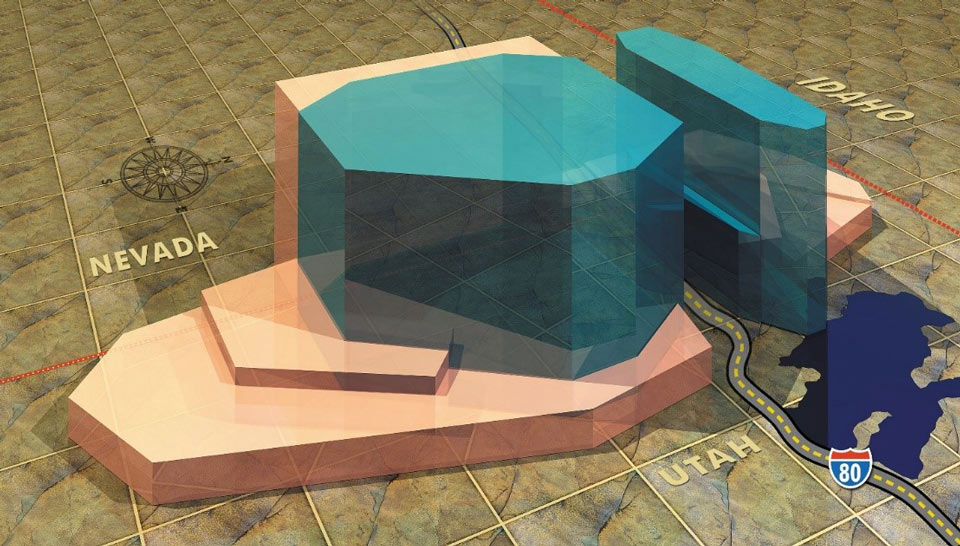 The JT4 Range Management Office for the UTTR is located on Hill AFB. In addition to administrative staff, a number of engineering, operations and support personnel are also scattered across the base to support mission control needs. The remainder of our employees and teammates work at remote sites, operating the telemetry, radar or other systems located across the vast range.
The UTTR is located about 80 miles west of Salt Lake City. It is divided into North and South Ranges, with Interstate 80 separating the two. The range has a ground footprint of 2,675 square miles and boasts an air space of over 19,000 square miles.
Our JT4 employees regularly travel to remote range sites to support missions, pull in fiber, install equipment, and perform other maintenance and support actions. Our excellent safety record while traveling across the UTTR to support our Warfighters is a testament to our dedication and focus in getting the job done safely.
Platforms and exercises supported
Although the F-35s are the most frequent guests, the UTTR plays host to all aircraft in the United States Air Force arsenal, including, but not limited to, the A-10, F-22 and B-52.
JT4 supports the UTTR with several multi-week test and evaluation events per year, such as the Weapons System Evaluation Program (WSEP) West. These programs play a crucial role in testing and evaluating weapons technology and ensuring that America's Warfighter is in top condition. Data garnered here are used to validate weapons functionality and to further develop and refine other cutting-edge technology.
A message from the range manager
Test missions per year running several weeks
Training sorties held annually, on average
Threat missions supported every year (approximately)
JT4 employees who support UTTR operations live in various suburbs of Salt Lake City as part of the largest contiguous metropolitan area in Utah. This family-friendly locale provides many activity options to engage employees when they are off the clock.
Nestled along the Wasatch Front on the western edge of the picturesque Rocky Mountains, Salt Lake City is a ski and snowboarding paradise. As host of the 2002 Winter Olympics, the city boasts almost a dozen world-class ski resorts within a short driving distance. Tourists from around the world have been voyaging to Utah for decades to enjoy the "Greatest Snow on Earth."
The fun does not stop once the snow melts. Locals enjoy mountain biking, hunting, fishing, hiking majestic Ben Lomond peak and participating in water sports on a number of local and convenient lakes and reservoirs.
A cultural hub in the mountains, Salt Lake City is also home to a number of museums, theatres, concert halls and fine restaurants, not to mention the NBA's Utah Jazz. Park City, the location of the renowned Sundance Film Festival, is a mere 20-minute drive up the canyon from Salt Lake City.
Just 15 minutes to the north of Salt Lake City is Lagoon, a 96-acre amusement park with a variety of roller coasters, carnival attractions and thrill rides. Opened in 1886 and enthralling generations of locals, it has become a Utah institution.
With other nearby attractions like Ogden's Historic 25th Street, Salt Lake's Temple Square and other noteworthy mentions like Farr's Ice Cream and Mrs. Cavanaugh's Chocolates, make the location a prime area for families.
Utah's stunning natural landscape has given rise to world-famous National Parks such as Zion and Arches, which receive more than 5 million visitors from around the world each year. Less crowded but equally beautiful parks like Canyonlands, Bryce Canyon and Capitol Reef also dot the state. Cities like Moab and Ogden have become meccas for outdoor enthusiasts who are passionate about mountain biking, kayaking and rock climbing.
JT4 employees supporting our Utah operations are part of a dedicated group of individuals, many of whom have been with the company for decades. No one fits this description better than the late Tom Myers, who dedicated over 40 years of his remarkable 58-year career to the UTTR. Tom did not know the word "quit." He believed there was a solution to every problem he encountered and would not rest until he found it. Tom was instrumental to building every major telemetry site on the range, the majority of which are still active and in use today.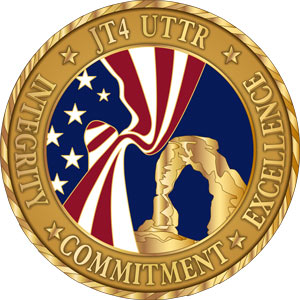 Location:
5948 Southgate Ave., Building 1A
Hill AFB, UT 84056
Mailing Address:
P.O. Box 217
Clearfield, UT 84089-0217
Phone: 801.777.9531
Fax: 801.777.9521