In 2000, the Department of Defense streamlined support for test and training customers by merging the engineering and technical support for several western test and training ranges into one fifteen-year contract, known as the Joint Range Technical Services (J-Tech) Contract. In 2001, JT3, LLC (Joint Test, Tactics and Training) competed for and won the J-Tech Contract. 
In 2015, the J-Tech Contract was restructured and re-competed as J-Tech II. Adding a fourth T of technology, JT3 updated and reinvented itself as JT4. The new company competed for and won the J-Tech II Contract, which was awarded in 2018.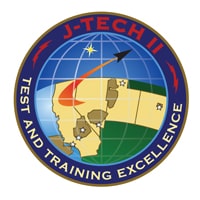 JT4 helps the U.S. Air Force, Space Force and Navy to improve effectiveness while generating substantial cost avoidances and achieving exceptional performance. Since our founding, our workforce of more than 2,000 employees and teammates has supported thousands of test and training missions with a commitment to integrity, innovation and excellence. Our dedication to being the nation's premier provider of joint test, tactics, training and technology support is consistently rewarded with record-breaking award fee scores.